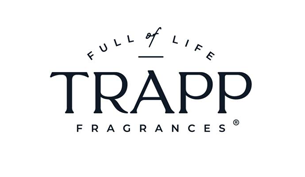 Trapp Fragrances
Fill a room with Trapp fragrances and unleash a whirlwind of delight. Trap scents can transform your room with room sprays, diffusers, candles and more!
More about Trapp Fragrances
Trapp fragrances have made quite a name for themselves in recent years. With a variety of unique scents and high-quality aromas, along with their ability to put your mind at ease while dazzling guests in your home, they have left users coming back for more and more. At Candle Delirium, we carry a large selection of Trapp candles, Trapp room sprays and Trapp diffusers, all with a plethora of different scents to choose from. It's often said that Trapp fragrances can "fill a room with fragrance within minutes." Yet they do so much more. Trapp fragrances transform a room. With our Bob's Flower Shoppe scented diffuser, for example, you'll feel as though you are walking through a freshly watered garden, just drizzled upon after a light rain shower. Our Guava Mango scented candles will transport you to an exotic island and surround you with the smell of the most succulent fruit. We can go on and on, but for those intrigued, we suggest browsing our selection of Trapp products, and discovering Trapp fragrances's magic today!