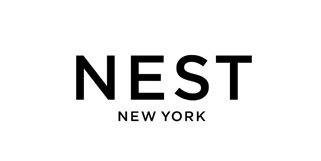 Nest Fragrances
Shop for your favorite Nest fragrances made by Slatkin & Co. Find incredible Nest products including scented candles, diffusers, soaps and more.
More about Nest Fragrances
Discover Nest fragrances by Slatkin & Co from Candle Delirium! We have assembled an unparalleled collection of Nest candles and Nest diffusers inspired by Laura Slatkin, founder of Slatkin & Co. Nest fragrances strive to impact every moment at each opportunity. Take advantage of this exceptional collection of Nest products inspired by Slatkin & co to brighten up your home and office space. Add powerful dimensions to your daily life when you light Slatkin & Co. candles, set out a Nest diffuser and lather yourself in Nest beauty products. Nest fragrance candles from Slatkin & Co.are especially luxurious and wonderfully capture the mood. The Nest holiday candle collection is in high demand all year round because of the magic it brings to every moment. All of our Nest products by Slatkin & Co. are incredible ways to tease your senses or share the wealth with your friends and family. Enjoy Nest products by Slatkin & Co. from Candle Delirium now!