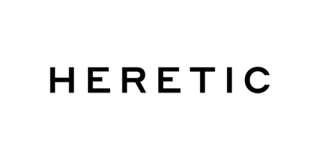 Heretic Candles & Parfums
Heretic Fragrances are alive & unique, creating an olfactory fingerprint. Heretic are natural fragrances that are much like wine, in that you can detect nuances of the plant, the soil & it's surroundings.
More about Heretic Candles & Parfums
ABOUT HERETIC CANDLES & HERETIC PARFUMS
"I HAVE BEEN OBSESSED WITH FRAGRANCE FOR AS LONG AS I CAN REMEMBER, IN MY YOUTH I WOULD FREQUENT AN HERB SHOP CALLED HERB PRODUCTS, INC. I LOVED THIS PLACE; IT WAS A STRANGE, NON-DESCRIPT, LITTLE SHOP IN NORTH HOLLYWOOD, CA., BLANKLY PAINTED BEIGE AND ENTIRELY ANONYMOUS APART FROM THE HEADY, CAMPHOR ODOR THAT OOZED FROM THE MORTAR OF THE BUILDING. THE SHOP HAD A WEIGHTY CATALOGUE FILLED WITH HUNDREDS OF BIZARRE, DRIED HERBS, PLANTS, FLOWERS AND OILS. I USE TO COMB THROUGH THE CATALOGUE, FAMILIARIZING MYSELF WITH ITS CONTENTS AND RESEARCHING THE ODDITIES. THIS WAS WHERE IT ALL BEGAN– THE MORE I LEARNED ABOUT THE ART OF FRAGRANCE THE FURTHER DOWN THE RABBIT HOLE I WENT. MUCH LIKE ALICE, I HAD STUMBLED ON AN EXTRAORDINARY WORLD THAT SPARKED THE IMAGINATION AND IGNITED MY SENSES. I BEGAN TO UNDERSTAND THE MAGIC OF FRAGRANCE, ITS INNATE ABILITY TO TRANSFORM THE MUNDANE INTO THE SUBLIME AND TRANSPORT THE MIND TO EXOTIC DESTINATIONS.
AS I GREW AND MY CAREER EVOLVED, I INCORPORATED FRAGRANCE INTO ANYTHING THAT I WAS WORKING ON, CREATING EVERYTHING FROM BASIL LACED, GRAPEFRUIT SCENTED HAIR CARE FOR A COMPANY CALLED BIG SEXY HAIR, TO LAUNCHING MY NAME SAKE HOME FRAGRANCE/GIFT COMPANY CALLED D.L.&COMPANY. BORN FROM MY DESIRE FOR ALL THINGS DARK AND BEAUTIFUL, D.L.&CO. WAS MY FIRST DEBUT INTO THE FRAGRANCE WORLD. IN 2009, I LEFT THE COMPANY TO PURSUE MY INSTALLATION WORK AND TO FOLLOW MY PASSION FOR THE WORLD OF NATURAL FRAGRANCE.
NATURAL FRAGRANCE IS A UNIQUE AND UNEXPLORED NICHE WITHIN THE FRAGRANCE WORLD THAT FOR THE MOST PART HAS BEEN USED FOR SPA AND AROMATHERAPY PRODUCTS. MY INTEREST IN NATURAL PERFUME HAS VERY LITTLE TO DO WITH HEALTH BENEFITS AND EVERYTHING TO DO WITH THEIR DEPTH AND COMPLEXITY. NATURAL FRAGRANCES ARE MUCH LIKE WINE IN THAT YOU CAN DETECT NUANCES OF THE PLANT, THE SOIL AND ITS SURROUNDINGS. THEY HAVE A CHARACTER THAT CANNOT BE FOUND OR ACHIEVED WITH THE SYNTHETIC COPIES, THESE FRAGRANCES ARE ALIVE, UNIQUE AND CREATE AN OLFACTORY FINGERPRINT.
THE WORD HERETIC REFERS TO SOMEONE WHO DOES NOT CONFORM TO THE IDEAS OF THE MASSES BUT CHOOSES THEIR OWN PATH AND THEIR OWN WAY OF THINKING."
– DOUGLAS LITTLE, FOUNDER