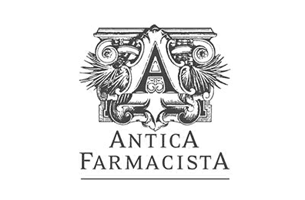 Antica Farmacista Candles & Diffusers
Antica Farmacista diffusers & candles are loved for their packaging, fragrance and innovations in home ambiance. Bring home an Antica Farmacista today!
More about Antica Farmacista Candles & Diffusers
Antica Farmacista is the company that brought the Italian concept of reed diffuser to the United States in 2003. While Antica Farmacista Diffusers & Candles are loved for their packaging and innovations in home ambiance, the heart of the brand is the fragrances themselves. Each fragrance is formulated with only the world's finest essential oils and natural ingredients, and every product is meticulously produced and presented in an antique inspired apothecary bottle. Antica Farmacista's standards are unmatched and represent luxury fragrance at its best.
With a range of signature scents that appeal to both men and women, Antica Farmacista prides itself on its ability to change the feel of the room in a powerful, yet never overpowering way. Antica Farmacista Home Ambiance Fragrances, the signature product in the collection, is a unique and beautiful way to fragrance and decorate the home. The Antica Farmacista fragrance will infuse the air and provide a lasting, constant and beautiful scent.
The Antica Farmacista collection features select Antica Farmacista candles and home fragrances that lend a calming ambiance to your personal space. Packaged exquisitely, these candles make the perfect gift for any occasion. Shop Candle Delirium's splendid selection of Antica Farmacista candles, diffusers, room sprays and fragrances. Check out this unique brand of Antica Farmacista and bring home an Anitca Farmacista today!