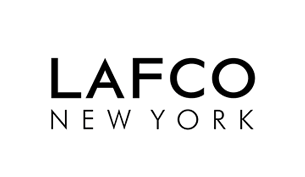 LAFCO Candles
LAFCO Candles are designed to create an elegant atmosphere and complement the ambiance and decor of each room in your home. See how they can change your home!
More about LAFCO Candles
If you're looking to add some great energy to your home, you may want to consider something from the LAFCO scented candle collection. Made from the highest quality natural oil based fragrances, LAFCO candles add a special sophistication, elegance, and unique ambience to every room. More so, LAFCO candles are clean burning, made of soy-based wax and 100% cotton wicks, and filled in hand-blown glasses, so you can free your home of any chemical treatments or additives. With all this in mind, it's really no surprise that that LAFCO New York candles have been featured in Oprah magazine, Allure, Elle and Maria Clair. These candles have got everyone talking - just look at our LAFCO candle reviews. Candle Delirium has a vast collection, including LAFCO House candles and LAFCO Holiday candles, and even has a range of LAFCO diffusers in stock. So if you're looking for where to buy the best LAFCO scented candles and the rest of our LAFCO products,explore Candle Delirium today!
We hope LAFCO Candles inspired you to check out all the other great products that we carry including Social Lights Decorative Candle Lighters and Tocca Candles.