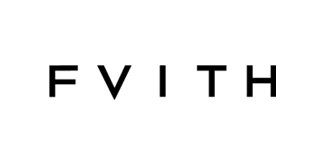 FVITH Candles
FVITH scented candles are a long-lasting dose of signature artisanal fragrances, crafted by hand from beginning to end. Featuring hand-poured noir wax and carefully crafted olfactory experiences.
More about FVITH Candles
THE FOUNDERS
A five year old girl tip toes up to her mother's dresser and grabs a bottle of perfume. She can barely press the pump and hold the bottle at the same time. After a bit of a struggle, she manages to spritz it on herself. This isn't the first time she's done this. It is one of her favorite rituals before school.
She's no longer that young girl, but Amanda still loves fragrance just the same. Memories like this one keep her passion for fragrance personal. It isn't just a business or something she enjoys. For her, scent is the gatekeeper of memories. "I think it's interesting that the same fragrance can bring up different feelings and memories for people. It's universal and individualized at the same time. That makes it feel so magical and not of this world. That's ultimately why FVITH exists. It is to celebrate and share that experience."
Amanda co-founded FVITH with her brother Grant. Although her kindergarten perfume ritual happened before he was born, their mom is a driving force for him, too—so much that 1963 was named after the year their mother was born. That isn't the only double meaning in the FVITH collection. October is one of Grant's favorite FVITH scents, for instance. He was born on October 5th. Meanwhile, Knighten is also their mother's surname.
Amanda and Grant always wanted to start a business together. They both love fragrance, candles and design, so starting a company like FVITH seemed like the perfect opportunity. FVITH is a paradox that way. It is a family-owned brand, but not a family brand. It blends a mystical lux ethos with monochromatic designs and sexy-chic imagery.
"My brother and I aren't saints. We like to enjoy life and have taken our share of risks," said Amanda. "As with a lot of business ventures, our family is a motivator and inspiration, but we wanted the branding to reflect our style and things we would buy, too. We also wanted FVITH to represent our home—LA.
The pair were born and raised in Los Angeles. It is no surprise that all things FVITH happen here. "There are a lot of fantastic lux and craft brands out there with beautiful scented candles, perfumes and other kinds of home and body care products," said Amanda. "These brands inspire us. We like them ourselves, but so many of them are based in New York, Paris or London. We're proud to rep LA." It was important to Amanda and Grant that FVITH doesn't just capture the essence of this city but come from it. Every candle, roll-on oil and room spray is mixed, poured and packaged by hand in the City of Angels. "Those four words at the bottom of the label mean something. 'Made in Los Angeles' is a stamp of pride and love.
The sibling duo contributes their own expertise to the project. Amanda runs the ship, guiding the direction of each scent from beginning to end, designs and day-to-day management. Grant provides the fuel for the ship, guiding overarching brand decisions and direction.
"I think we make a good team," said Amanda. "We are family first and foremost, not just business partners, so we pull no punches with each other. If we aren't feeling something, we just say it, sometimes in very smart ass sibling ways! But at the end of the day, we trust, love and respect each other. I think that makes the brand stronger. FVITH is just getting started."