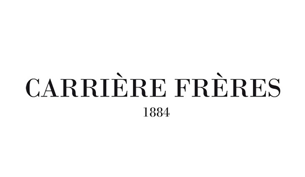 Carriere Freres Candles
Made by Cire Trudon in France, the luxurious Carriere Freres' candles and diffusers exude the perfect perfume for your home, with floral, fruity, woody or green notes.
More about Carriere Freres Candles
Founded in 1884, by two brothers, Carriere Freres Candles is the keeper of wax craftsmanship from the XVIII century. Their respect for traditions gave birth to a new generation of candles in delicate scents such as their Lily of the Valley candle, church candles and lights. Fascinated by botanics, they sought out a formula for a pure vegetable wax. The result was a recipe which does not produce smoke or unpleasant odours, blended with perfume. This wax, still used today in the fabrication of our Carrière Frères candles, allows for their slow combustion and clean burning. Discover the warm scents of the Cinnamon candle, Ginger candle, and more!