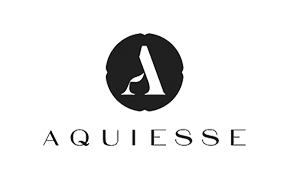 Aquiesse Candles
Aquiesse Candles will captivate you with fragrance that will help you relax, breathe, dream & enjoy life! Try these candles that are unsurpassed in quality & fragrance.
More about Aquiesse Candles
Ocean Breeze, Marine Botanicals, Light Florals, Crisp Linen, Tea Leaves and Mint.
Crisp and bright, fragrances inspired by airy coastal breezes, spring flowers and watery botanicals to refresh and awaken. Aquiesse candles are incredibly creative, nature-inspired candles and fragrances. Aquiesse candles are made from proprietary
soy wax
blend which provides the perfect canvas for their artistic fragrance creations. Aquiesse diffusers and candles are known for their captivating, luxurious scents like
Black Orchid
, Pink Peony,
Luxe Linen
, Mandarin Tea and more. Be sure to get your hands on all of our Aquiesse candles on sale. Treat yourself or a loved one with these exceptionally brilliant scents and fragrances. Shop Aquiesse today!