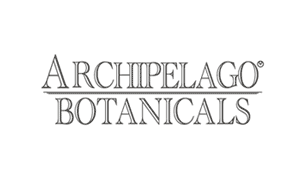 Archipelago - Havana Candle (Glass Jar)
Description & Details
Archipelago Botanicals Havana Glass Jar Candle "Havana" blends scents of bergamot, Cuban tobacco leaf & ylang-ylang for a rich, sexy and smoky experience. Both masculine and feminine, Archipelago Havana Candle continues to be the favorite of our customers.
Archipelago Excursion candles are inspired by favorite destinations from around the globe, boasting full, complex fragrances and bold colors that will transport you to new worlds. This 60-hour beautiful glass jar candle uses only the finest ingredients and fragrance oils available and comes with snuff lid. The Havana glass jar candle is archipelago's top seller.
Customer Reviews
Women's cave?

This is a man cave scent that most women will love too. It is reminiscent of vanilla pipe smoke, orange citrus, and humid earth. I bought the candle for my husband's entertainment room but I purchased the hand lotion for myself. I would like a longer burning option though. I can buy a travel tin for much less than a glass jar but they're equivalent in burn time.