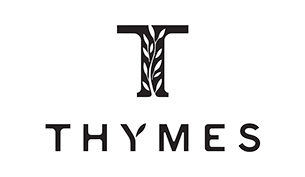 Thymes - Aqua Coralline Candle
Description & Details
Thymes Aqua Coralline Candle is a seaside curio of pure water lily, dewy white cyclamen, crisp driftwood, tart yuzu, brilliant lemon pulp and intriguing Hinoki wood. Fresh, watery notes unfold in an abundant burst.
Thymes Candles fill your surroundings with long-lasting fragrance and pure, welcoming ambiance. Made with high-quality, food-grade paraffin wax for a refined, clean burn.
Customer Reviews
Thymes- Aqua Coralline Candle, clean scent

I had order the Thymes- - AQUA CORALLINE CANDLE, and loved the aroma so much I am re-ordering it. My son also loved the smell, and asked me to order 2 for his apartment. The Nest candles are also very nice, I have their products in the spay perfumes, and body creams.