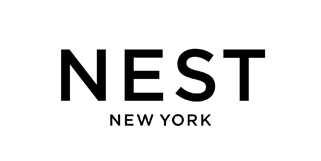 Nest - Holiday Candle & Diffuser Gift Set
Description & Details
Nest Holiday Candle & Diffuser Gift Set is a gorgeous set of 1 classic candle and 1 full size diffuser, in the aroma of a sparkling holiday season, created by blending pomegranate, Mandarin orange, pine, cloves and cinnamon with a hint of vanilla and amber. Both candle & diffuser are poured into gold patterned vessels and boxed in an exclusive festive special edition holiday gift box. 
Laura Slatkin's Nest Candles are a line of soy blend candles that are considered everyday fragrances for the home. Let Laura into your home and enjoy all the expertise the Queen of home fragrance has to offer!
Customer Reviews
Unbelievable scent and cost!

This is the most incredible holiday scent that ever existed, and now it comes in this gift set, AND AT A COST SAVINGS! What is up with that???