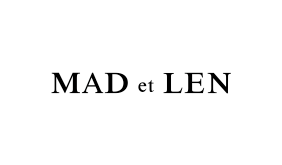 Mad et Len - Spirituelle Amber Resin Potpourri
Supply Chain Delays
Due to Covid-19, many manufacturers are experiencing supply chain delays. As a result, this product is temporary out of stock with no ETA.

We are sorry for any inconvenience this has caused.
Description & Details
Mad et Len Spirituelle Resin Potpourri is like Arabians nights in the Café Royal where travelers drink crisp mint tea on their nomadic travels from Saint-Germain to the Walls of Alexander. Notes of Moroccon mint tea, cypress & basil.
Mad et Len Resin Potpourri features scent-infused amber resin crystals, nestled in Mad et Len's signature hand-made brushed metal vessel. Includes a 1oz eye-dropper bottle of scented refresher oil to keep the scent flowing.