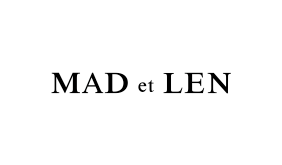 Mad et Len - Spirituelle Lava Rock Potpourri
OUT OF STOCK
This product is out of stock from the manufacturer with no current ETA available.

We are sorry for any inconvenience. Please click on the button below to be notified when this product returns.
Description & Details
Mad et Len Spirituelle Lava Rock Potpourri is like Arabians nights in the Café Royal where travelers drink crisp mint tea on their nomadic travels from Saint-Germain to the Walls of Alexander. Notes of Moroccon mint tea, cypress & basil.
Mad et Len Lava Rock Potpourri features scent-infused lava rocks from the Sahara Desert, nestled in Mad et Len's signature hand-made brushed metal vessel. Includes a 1oz eye-dropper bottle of scented refresher oil to keep the scent flowing.