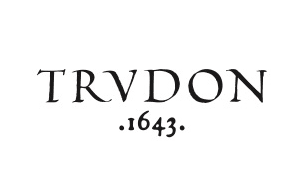 Cire Trudon - Solis Rex (Versailles' Wood Floors) Candle
Description & Details
Cire Trudon Solis Rex (Versailles' Wood Floors) Candle is the fragrance of the Mirror Gallery and the vast wooden floor of the Château de Versailles, vapours of wax, candelabras and palace. This kingly and solar perfume blends a green and wooded wake of coniferous trees to the sumptuous dizziness of incense with a light ray of citrus. Fragrance Notes: Head: green leaves, eucalyptus, orange. Heart: fir's bark. Bottom: cedar, incense.
Cire Trudon Candles have been referred to as the "Rolls Royce" of candles. The oldest French manufacturer produces the world's most prestigious candles of the highest quality with hand blown glass and pure vegetable wax. Bring home a Solis Rex Candle today!
Customer Reviews
Mysterious and Sensual Candle

BEST candle ever! I discovered this brand of candles in Sonoma, CA and they had every single Cire Trudon candle under a cloche. I spent about an hour relishing ever single one until I narrowed it down to a few. I settled on this one and I am beyond happy. Scents are personal, so you may love it to if you like the smell of things old, mysterious, grounding, spiritual, sensual and moving. I''m also into essential oils and have a great sniffer. I appreciate the purity of ingredients and the ever lasting smell to the very last minute of the candles life. I often save the empty glass and just inhale the left overs from time to time. My mother also deeply loves this candle...so she's getting one this Christmas.