Product Lanai Boxed Votive Candle you are trying to view is not available anymore.
Other products from the Soy Candles category.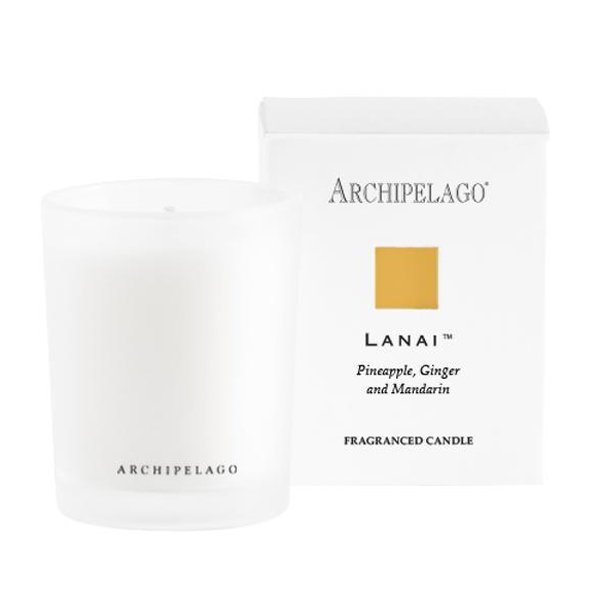 Description & Details
Archipelago Lanai Boxed Votive Candle combines the fresh mix of pineapple, ginger and mandarin for a sweet smell of the islands!
Inspired by favorite destinations from around the globe, Archipelago's Excursion Collection candle boasts a full, complex fragrance and bold color, guaranteed to transport you to new worlds. Each candle is hand-poured into a simple frosted glass, contains 100% natural coconut wax and safe, lead-free wicks.
Below are our recommended products for you.