Product Christmas Sage 3 Wick Candle you are trying to view is not available anymore.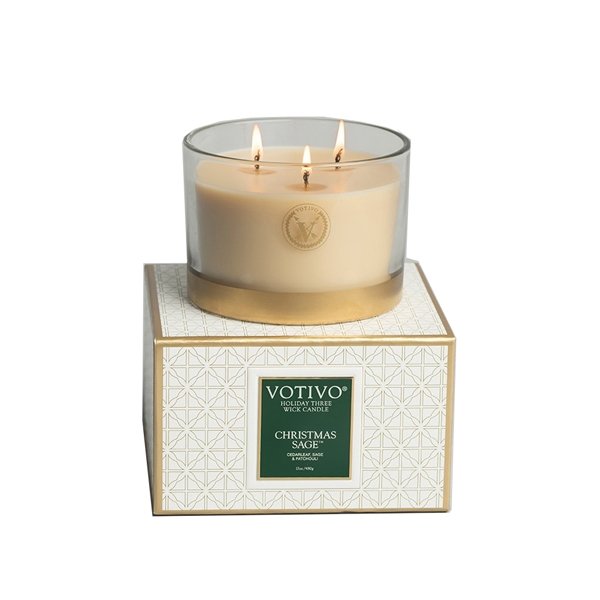 Description & Details
Votivo Christmas Sage 3 Wick Candle: Freshly harvested juniper berries, tangy hemlock cones, and fragrant emerald hued spruce boughs transform the rustic cabin into a light filled workshop where dreams are crafted with pride and hope fills the heart eternal with gifts that truly linger...and inspire memories for generations to come.
The full-bodied aroma of Votivo Holiday Candles will fill your home with a lingering bouquet. With fragrances that are famous for their ability to quickly fill a room with complexity and depth, each candle is blended with the finest wax and rich fragrances. Poured into festive silver vessel and placed in gift ready box.
Below are our recommended products for you.