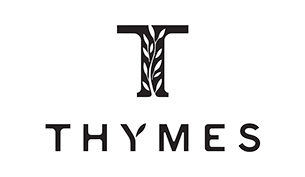 Description & Details
Thymes Lavender Candle is a fragrant palette of boundless inpiration with velvety lavender, warm rosewood, fresh clary sage and flirty violet leaf.
Thymes candles fill your surroundings with long-lasting fragrance and pure, welcoming ambiance. Made with high-quality, food-grade paraffin wax for a refined, clean burn.
Customer Reviews
Does not burn cleanly

Without using them prior, I was under the impression Thymes sold quality but after adding a Thymes candle to qualify my order for free shipping, I ended up regretting it. The candle smells nice, however it does not burn cleanly. I couldn't deal with this, and so I'm writing this poor review. I was further disappointed that now that I burned this candle, I can't return or exchange it.