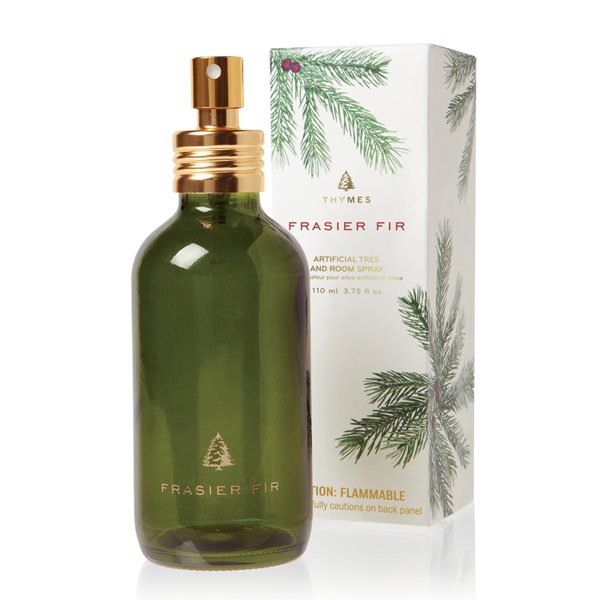 Description & Details
Thymes Frasier Fir Tree & Room Spray: the newest addition to the Frasier Fir family, the Novelty Collection brings an affectionate nod to the wonders of the season. This beautifully scented spray is designed to bring fresh fragrance to the rooms in your home and to your artificial tree during the holiday season. Thoughtfully designed with the art of gifting in mind, this spray sets the mood for those special moments, perfect for holiday entertaining or as a hostess gift. Use often to spread refreshing scent throughout.
The roasting turkey, the baking sweets, the freshly cut tree. As these traditional holiday scents fill the air, our fondest memories come flooding back. The Thymes Frasier Fir Collection captures that experience in a new, modern tradition that brings forth a feeling of warmth and joy to share with all those who touch our lives.
Below are our recommended products for you.