Product Grapefruit Rattan Candle you are trying to view is not available anymore.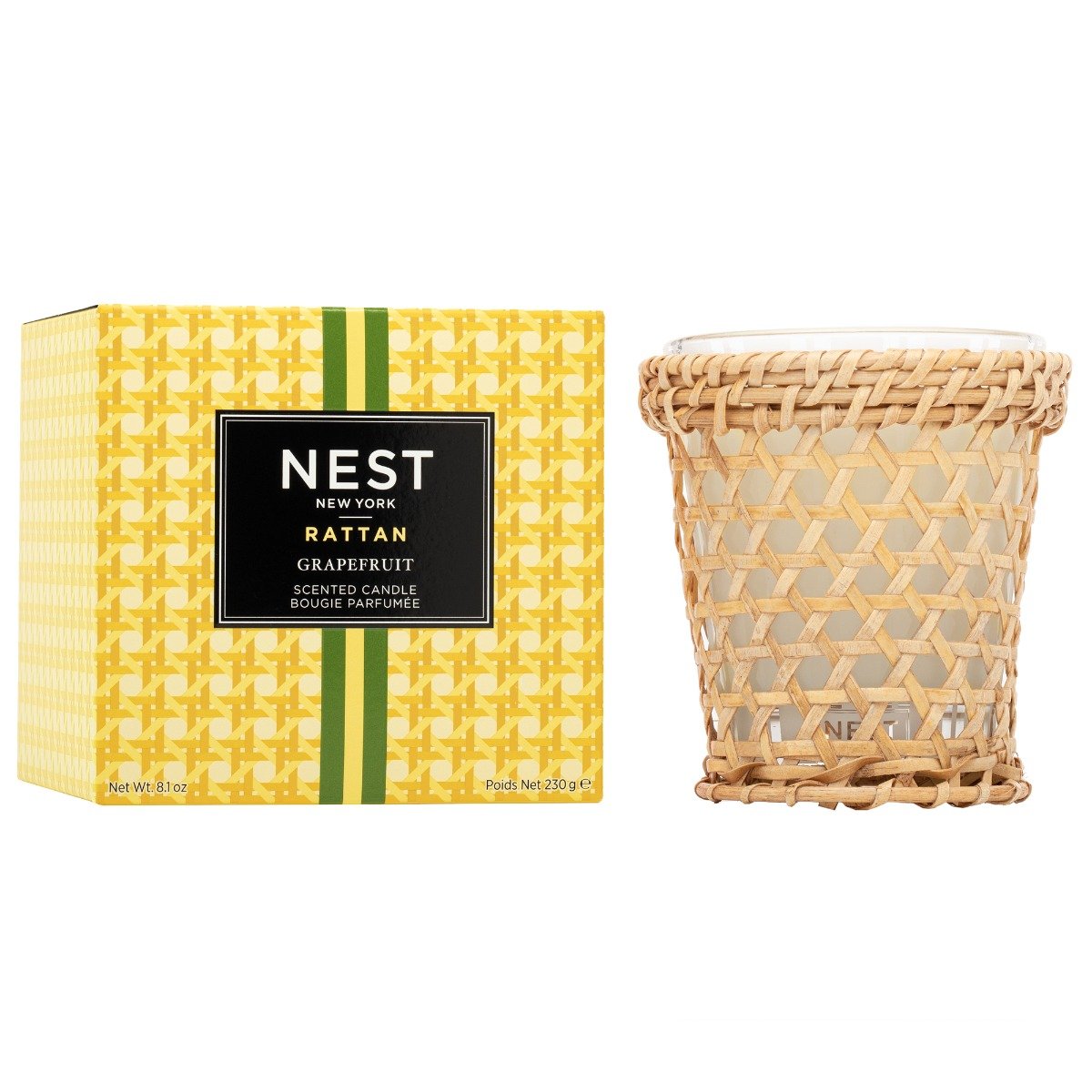 Description & Details
Nest Grapefruit Rattan Candle is a combination of pink pomelo grapefruit and hints of watery green blended with Lily of the Valley and coriander blossom.
This exclusive Classic Candle is fitted with a handcrafted rattan sleeve designed to fit any NEST New York Classic Candle. This chic accessory adds textured style to your home as the exquisitely scented candle infuses the room with an exhilarating blend of pink pomelo grapefruit, watery green notes, lily of the valley, and coriander blossom.
Here's a list of related searches:
Below are our recommended products for you.