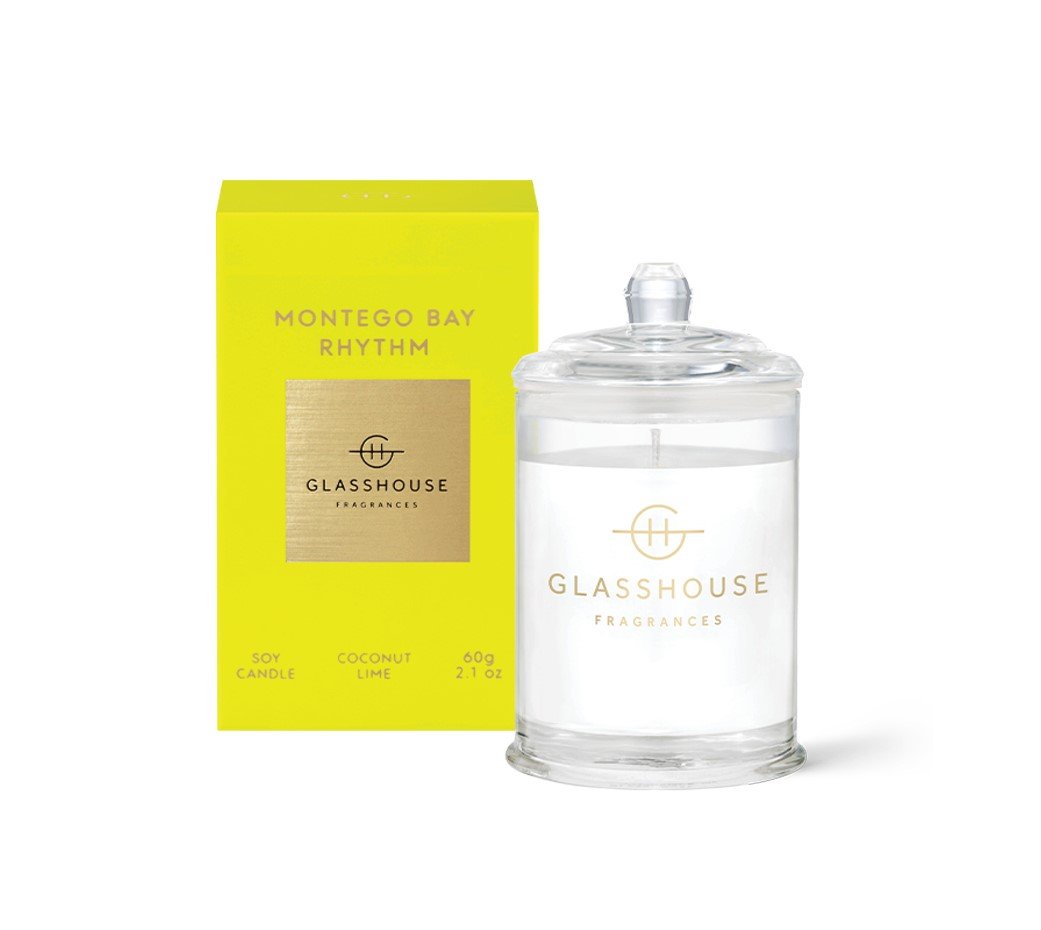 Description & Details
Glasshouse Montego Bay Rhythm Mini Candle: Sweet 'n' sour, it's a mouth-watering blend of zesty lime, coconut and boozy vanilla. A transcendent everyday luxury, it creates instant ambience.
Welcome to Montego Bay the beaming soul of the Caribbean, where coconut, citrus and vanilla embrace you as a local under the sun. Jamaican rhythms warm your heart and move your feet as smiles abound in this place where it's always summer.
Glasshouse Candles are not your average home fragrances, each one is highly complex, and crafted to infuse your space with a signature scent. Glasshouse are triple scented, which means they use 3 times the average amount of high level fragrance in each of the artisanal candles. A proprietary non-toxic soy blend wax has been created exclusively by Glasshouse to ensure each candle burns evenly and cleanly all the way to the bottom of the jar, leaving behind a scent experience that is intensely fragrant. 2.1oz mini candles contain 1 wick and burn up to 20 hours.
Below are our recommended products for you.