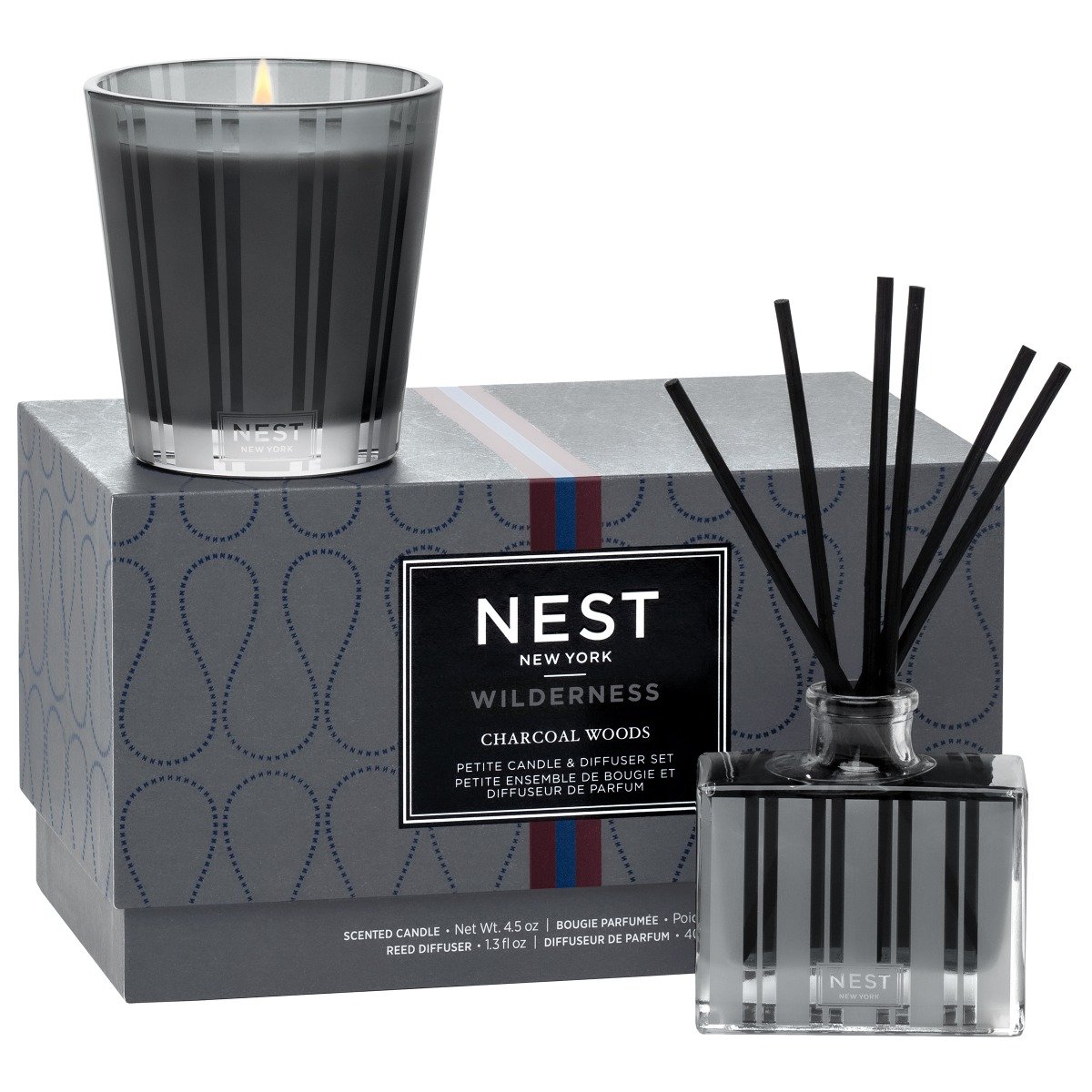 Description & Details
Nest Charcoal Woods Petite Candle & Diffuser Set evokes the depths of a mysterious forest with this Petite Candle and Reed Diffuser gift set featuring notes of smoky labdanum, patchouli, and cedarwood combined with charred birchwood and a hint of black truffle.
The Wilderness Collection is a series of fragrances that boast rich aromas and deep colors that take you on a journey into the wild.
Below are our recommended products for you.