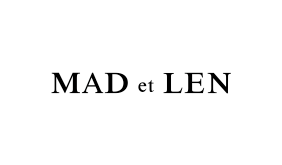 Mad et Len - Terre Noire Vestimentale Grande Candle
Supply Chain Delays
Due to Covid-19, many manufacturers are experiencing supply chain delays. As a result, this product is temporary out of stock with no ETA.

We are sorry for any inconvenience this has caused.
Description & Details
Mad et Len Terre Noire Vestimentale Grande Candle is embers dancing like fireflies in the night, hovering through a heavy fog, over damp earth darker than the shadow of the night. Notes of primal damp earth, rich soil, ancient wood of petrified pines & aged oakwood.
Mad et Len Candles are an ode to earthly elements, housed in one-of-a-kind blackened iron vessels complete with snuff lid, forged by the their own blacksmiths using ancient methods & handmade in a remote mountain village in the French Alps. Poured in small batches, with essential oils of undiluted flowers, woods and spices.