Product Flower Porn Candle you are trying to view is not available anymore.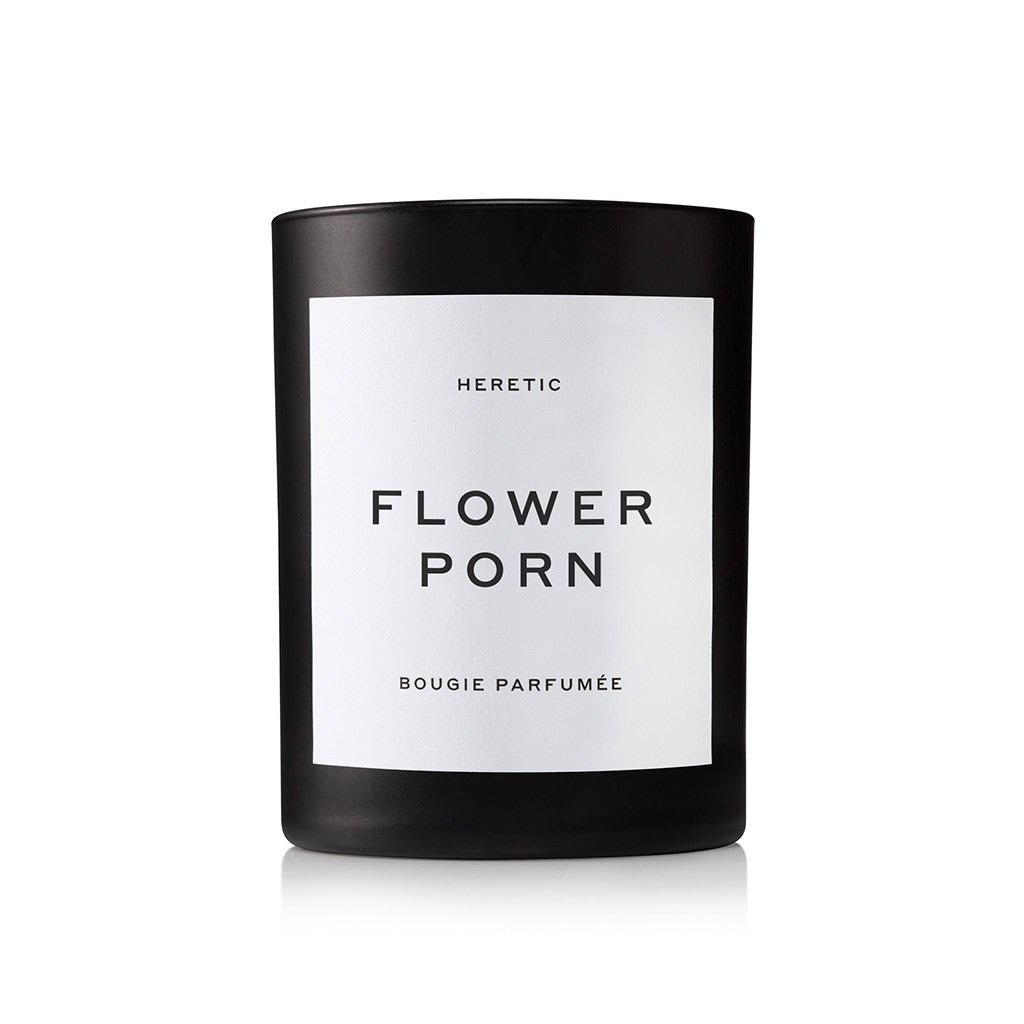 Description & Details
Heretic Flower Porn Candle is an illicit and decadent floral fragrance of aphrodisiacs like Vetiver, Orange Blossom, Rose, and Violet Leaf that heightens sensuality yet keeps you pleasantly grounded. TOP: Black Pepper, Coriander, Geranium, Lemon. HEART: Orange Blossom, Rose, Violet Leaf. BASE: Galbanum, Vetiver.
The Heretic mission is to create clean, beautiful fragrance, handcrafted from all-natural materials. Heretic does not use chemicals or any synthetic materials, and instead rely on the same processes used by perfumers hundreds of years ago before the synthetic fragrance industry took over. The Heretic definition of "natural" is that ALL INGREDIENTS contained in all the fragrances have been extracted from a plant, using steam or heat extraction, cold pressing, or carbon dioxide extraction. All fragrances are completely non-toxic and paraben-free, comprised of essential oils, absolutes and concretes that have been handblended in organic sugarcane alcohol.
Here's a list of related searches:
Below are our recommended products for you.