Luxury scented candles are an excellent way to add a touch of luxury to your home while also creating a relaxing atmosphere. 3-wick candles are a popular choice for luxury candle options. These candles have a more powerful scent throw and can provide a more intense fragrance experience. They also have a longer burn time, making them a more cost-effective option over time.
Here are the top three 3-wick luxury scented candles for your home that will add a touch of sophistication and relaxation:
The Voluspa Makassar Ebony & Peach 3 Wick Grande Candle offers a luxurious blend of dark wood and ripe fruit. The fragrance of this candle is rich and sensual, combining the depth of Black Ebony and Mahogany with the sweetness of ripe peaches and apple blossom. It's like discovering an enchanted fruit orchard deep within a dark forest. This unexpected and juicy scent combination is a Voluspa classic that is sure to please the senses. Allow yourself to be pampered by this luxurious candle and its rich and irresistible fragrance.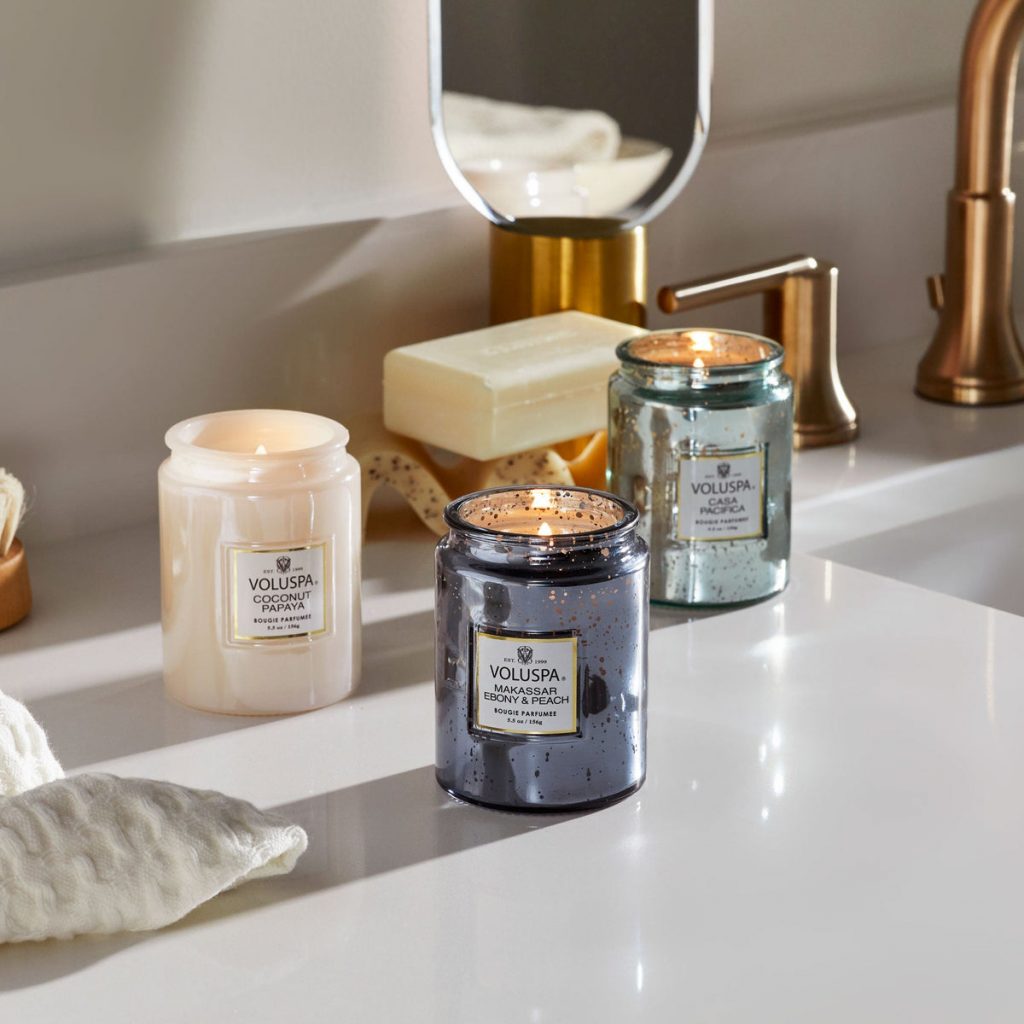 In every winter home, the Diptyque Feu de Bois (Wood Fire) 3 Wick Candle is the ideal decoration. The 600g candle has a smoky and woodsy smell that will take you to a warm and inviting fireplace. It comes in a grey enameled porcelain jar imprinted with the Diptyque oval. Because Diptyque only uses natural chemicals, their fragrances are known for being pure and rich with enticing aromas. This candle is no exception; it's certain to rule your home's aroma world. For the best experience in home fragrance, choose Diptyque.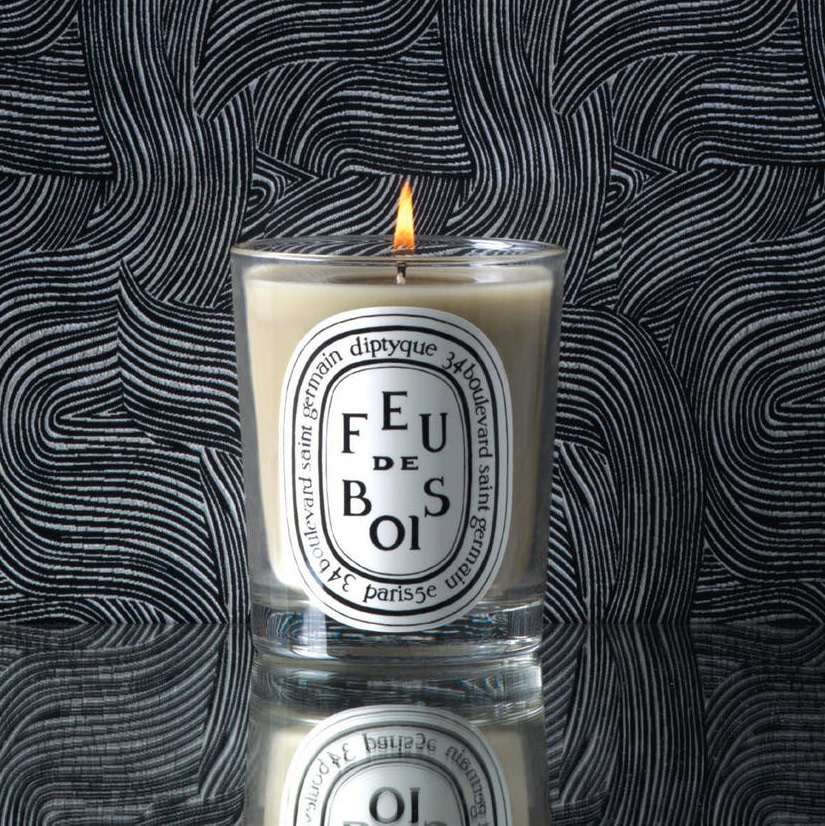 The Moroccan Amber Scented Candle from Nest Fragrances is a classy and opulent option that is ideal for adding a dash of glitz to any space. The candle has a comforting and alluring scent that was influenced by the exotic aromas of Morocco. A rich and complex perfume is produced by balancing the warm amber and musk with the top notes of orange blossom and jasmine. Additionally, soy wax and beeswax are combined to create the candle, which offers a clean burn and aids in spreading the scent evenly throughout the space.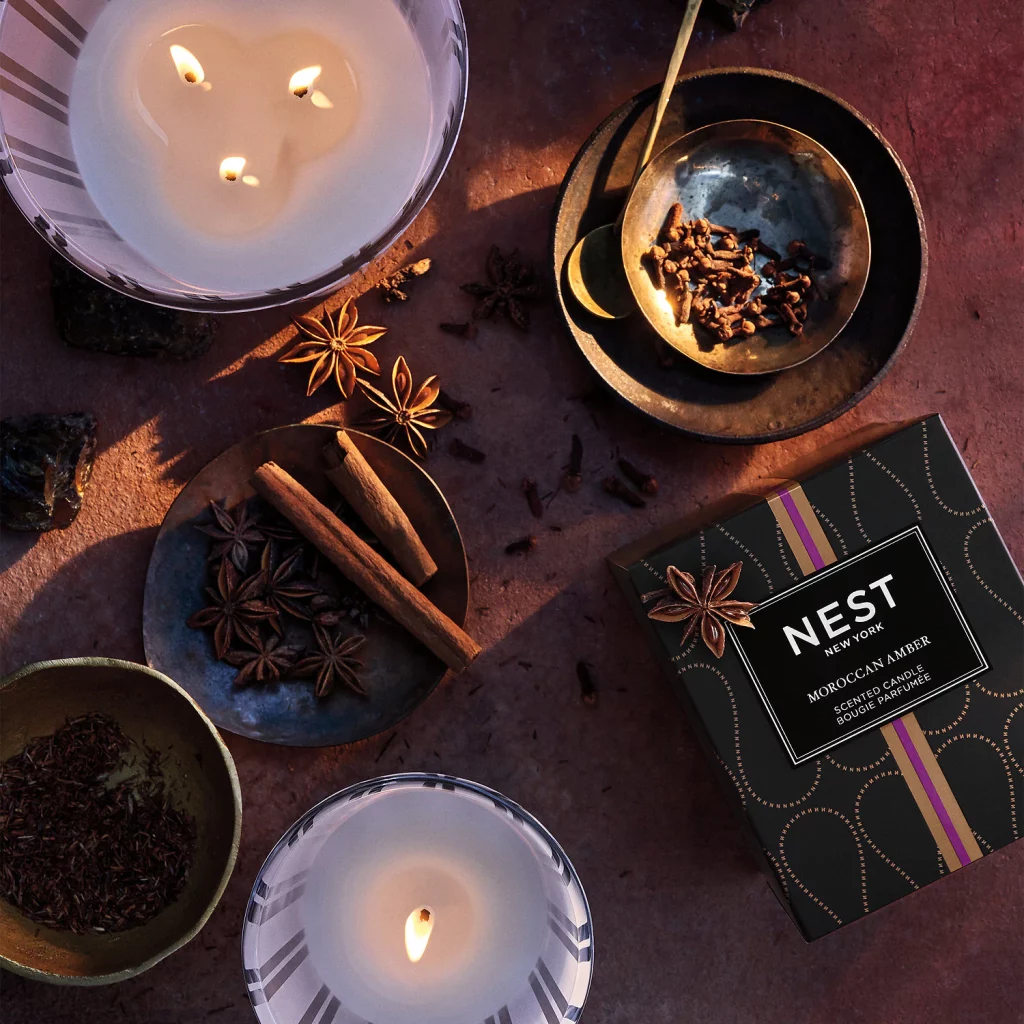 In conclusion, using luxury scented candles in your house can provide a touch of elegance and a tranquil atmosphere. Because they have a longer burn period and a larger aroma throw, three-wick variants are popular. The Nest Fragrances Moroccan Amber Scented Candle, the Dyptique Large 3-Wick Tumbler Candle in Black Coconut, and the Voluspa Peony & Blush Suede Scented Candle are all wonderful options for bringing a sense of refinement and relaxation into your house.