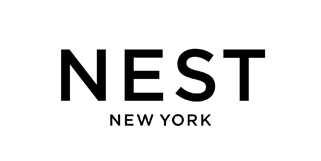 Description & Details
Nest Holiday Diffuser is the aroma of a sparkling holiday season, created by blending pomegranate, Mandarin orange, pine, cloves and cinnamon with a hint of vanilla and amber. Reminiscent of Slatkin's famous Holiday candle.
Nest Diffusers are carefully crafted with the highest quality fragrance oils and are designed to continuously fill your home with a lush, memorable fragrance. Nest's alcohol-free formula releases fragrance slowly and evenly into the air for approximately 90 days. To intensify the fragrance, occasionally flip the reeds over.
Customer Reviews
WORTH THE SPLURGE

FINALLY found our home "signature scent". Do not be persuaded by the name "Holiday". It an all year gorgeous scent. I get compliments every time someone new comes into our home. I used to be a bath and body works 3 wick candle junkie for $8. It was so hard to splurge and buy one of these. BUT I am so HAPPY I did. Said goodbye to the cheap candles and now buy 5 of these at a time so I always have one on hand. And with the diffuser you don't need to worry about lighting anything. It always smells. I found that one bottle lasts me 3 months. WORTH ALL THE MONEY. Your nose will be happy! (my husband who hates scents even likes this!) win-win! Thank you Nest!