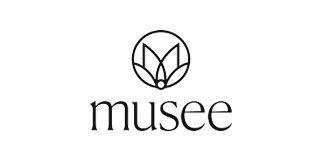 Musee Candles
Enjoy the captivating scents of Musee Soy Candles and be inspired by the meaningful quotes inside each beautifully decorated candle box. Musee Soy Candles are made from the findest ingredients from all over the world and will bring refreshing scents to any room.
More about Musee Candles
Musee makes handcrafted, natural products in Madison County, Mississippi with the mission of restoring lives by providing dignified work for vulnerable people in our community. Musee Candles are handmade in the USA with ethically sourced, natural ingredients.
Musee is proud to partner with an organization called Crossroads in their efforts by providing jobs for their women as they enter their last stage of recovery. Crossroads is a place of refuge where women can put the pieces of their lives back together after spending time in prison, treatment centers or abusive situations. Crossroads provides a safe and positive environment while encouraging their women to find jobs and live on their own.