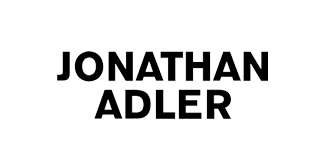 Jonathan Adler Candles
Jonathan Adler sumptuous scented candles are inspired by his favorite destinations and others his wild "Pop" imagination. Step into Jonathan's world!
More about Jonathan Adler Candles
Jonathan Adler candles are no ordinary candles - they are works of art! Designer Jonathan Adler brings his amazing and glamorous tastes to the world of scented candles. His beverage collection has adult favorites like a Vodka and Champagne Candle. There are also virgin versions like Grapefruit. The other collection, Jonathan Adler Pop Candles has fun, colored glass candles with fun scents like the Tomato Candle. He also creates fun, funky match holders, also called match strikes in shapes sure to delight everyone. If matches don't strike your fancy try a Social Light Lighter.