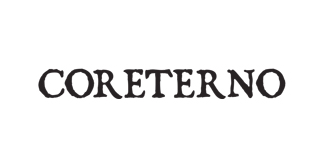 Coreterno Candles
Coreterno Visionary Candles have a vintage charm, with black & white labels bearing phrases about moods & frames of mind. They are unique, non repeatable & crafted using organic wax.
More about Coreterno Candles
Coreterno Statement
"We descend from the families of alchemists, engravers, saints, rebels and poets. We keep the secrets of centuries of immense beauty. We were trained to wisely use the salvific power of symbols and written words. Our story is about true love and passion for ancient knowledge and uniquely crafted possessions. We breathe new life into inanimate objects and let people discover the mystery and soul healing power in each candle. The process of printing and transferring each image on the candles is made in Italy with care, love and skill. This is why each candle is unique, non repeatable, fruit of many mistakes, sacrifices, sleepless nights, smeared hands, patience and endless joy. They have a vintage charm, with black-and-white labels bearing phrases about moods and frames of mind, because we "believe in the immense beauty and salvific power of words." We want to breathe new life into inanimate objects and let people discover the mystery, the magic, and the soul healing power in each candle."
Michelangelo and Francilla thought up Coreterno while touring the streets of Lower East Side Manhattan a few years ago. "It was a dream, an omen, now it's a reality". And yet Coreterno is Roman to the core—refined and precious as Italy's capital city. It is, in fact, headquartered in Rome, on a marvelous old backstreet forgotten by time, an enclave of creative and magical secrets.
The name, Coreterno, also calls to mind the city of unequalled beauty, and is the result of merging together two words. "Core" means heart in Roman dialect and fulcrum or nucleus in English. "Eterno" is homage to the proprietors' Roman character. "For us it stands for creativity and full-blooded passion—the driving forces, the linchpin behind the Italian spirit, which is limitless; in fact, we want to export it out of our country."
STARTING IN ROME
Living in Rome, "constantly reminds us that we are the product of the work and dreams of all those who came before us, we want to bring a piece of that spirit to the frenetic and, at times, too speedy New York." The young couple love to refer to themselves as animals on stage. They have always worked in fashion and art. They believe in change, in rebirth, which is exactly why Coreterno is the creative product of their encounter. They combine an eighteenth-century Victorian heart with elements of teenage slang, Rock symbols and Punk icons. Francilla and Michelangelo have long aspired to create fashion that unnerves, "to carve an aesthetic cliff against the sea of uniformity, to make accessories, rock star houses, philosophers' closets, serial killers' sock drawers, to make the world [their] stage." And that's just what they've done.