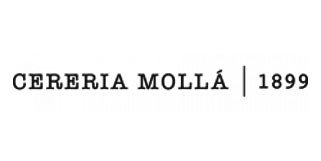 Cereria Molla 1899 Candles
The philosophy of Cereria Mollá since it was founded in 1899 has been the manufacture of the best candles in the market "no matter the time or the resources used to achieve it."
More about Cereria Molla 1899 Candles
More than 100 years ago an illusion began that has passed from generation to generation and that is more alive than ever. Cereria Molla is a family that loves their work, doing everything with the same love and wisdom that gives them their knowledge in the art of doing things by hand.
Cereria Molla 1899 continues to preserve a way of doing things by hand, maintaining many of the inherited processes that ensure exquisite production and unsurpassed quality.
If experience has taught them anything, it is that you have to be in constant evolution and that is what Cereria Molla 1899 put into practice every day. Optimizing their production processes to offer an excellent service to more than 40 countries.