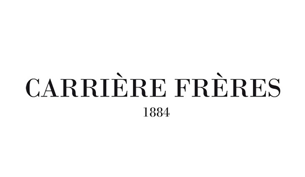 Carriere Freres Candles
Made by Cire Trudon in France, the luxurious Carriere Freres' candles and diffusers exude the perfect perfume for your home, with floral, fruity, woody or green notes.
More about Carriere Freres Candles
Carrière Frères candles are a luxurious and elegant addition to any home. These candles are made in France, in the workshop located in Normandy, and are crafted with exceptional expertise and 100% natural vegetable wax. The use of natural wax in these candles is what sets them apart from other candle brands, making them not only beautiful but also eco-friendly and sustainable. The Carrière Frères candles come in a range of singular scents that are inspired by exotic or indigenous oils, making them truly unique and special. These scents are carefully selected to evoke different moods and atmospheres, from relaxing and calming to invigorating and uplifting. Each candle is a sensory experience that will transport you to different parts of the world and different times. The story of Carrière Frères is closely tied to that of the Royal Wax Manufacture, which is now known as Trudon. In 1884, the Carrière brothers decided to buy the manufacture, driven by their passion for historical savoir-faire and their desire to modernize it. However, the brothers were also respectful of traditions and embraced the century-old heritage of master candle makers established in the 17th and 18th centuries. This combination of tradition and innovation led to the creation of Carrière Frères in 1884. At the end of the 18th century, the industrial revolution was in full swing and many people were beginning to turn to electricity as a source of light. However, the Carrière brothers were able to keep candle use alive and creative by ingeniously extending their religious use to include candles as decorative objects. They created a new generation of pillar and taper candles that were perfect for dinner tables and festive evenings. Their efforts were recognized in 1889, when the brothers were awarded a golden Medal at the Universal Exhibition for their vision and craft. Manufactured in the Trudon factory, the Carrière Frères line has been at the forefront of respecting ancient savoir-faire, embracing modernity, and building a legacy. These candles are not just a source of light, but they are also a work of art and a testament to the creativity and passion of the Carrière brothers. With their use of natural wax, Carrière Frères candles are not only beautiful but also eco-friendly and sustainable, making them the perfect addition to any home.
Founded in 1884, by two brothers, Carriere Freres Candles is the keeper of wax craftsmanship from the XVIII century. Their respect for traditions gave birth to a new generation of candles in delicate scents such as their Lily of the Valley candle, church candles and lights. Fascinated by botanics, they sought out a formula for a pure vegetable wax. The result was a recipe which does not produce smoke or unpleasant odours, blended with perfume. This wax, still used today in the fabrication of our Carrière Frères candles, allows for their slow combustion and clean burning. Discover the warm scents of the Cinnamon candle, Ginger candle, and more!