Product Spiced Chai Holiday Diffuser you are trying to view is not available anymore.
Other products from the website category.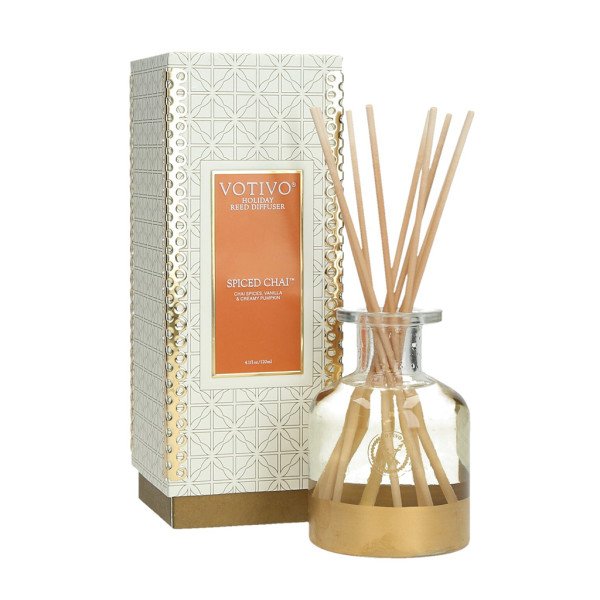 Description & Details
Votivo Spiced Chai Holiday Diffuser is melting into a cup of creamy perfection as the ultimate blend of spice and sweetness unities in gourmand fashion. Trails of cinnamon-infused steam drift from a frothy pool of smooth pumpkin and rich vanilla, while layers of robust amber, resin and sandalwood seal the fragrance in a glaze of welcoming indulgence.
Featuring a classic glass vessel with golden logo and painted base, the Holiday Reed Diffuser is festively packaged in a gold and white decorative box with a geometric pattern and our iconic metal edging.
Here's a list of related searches:
Below are our recommended products for you.