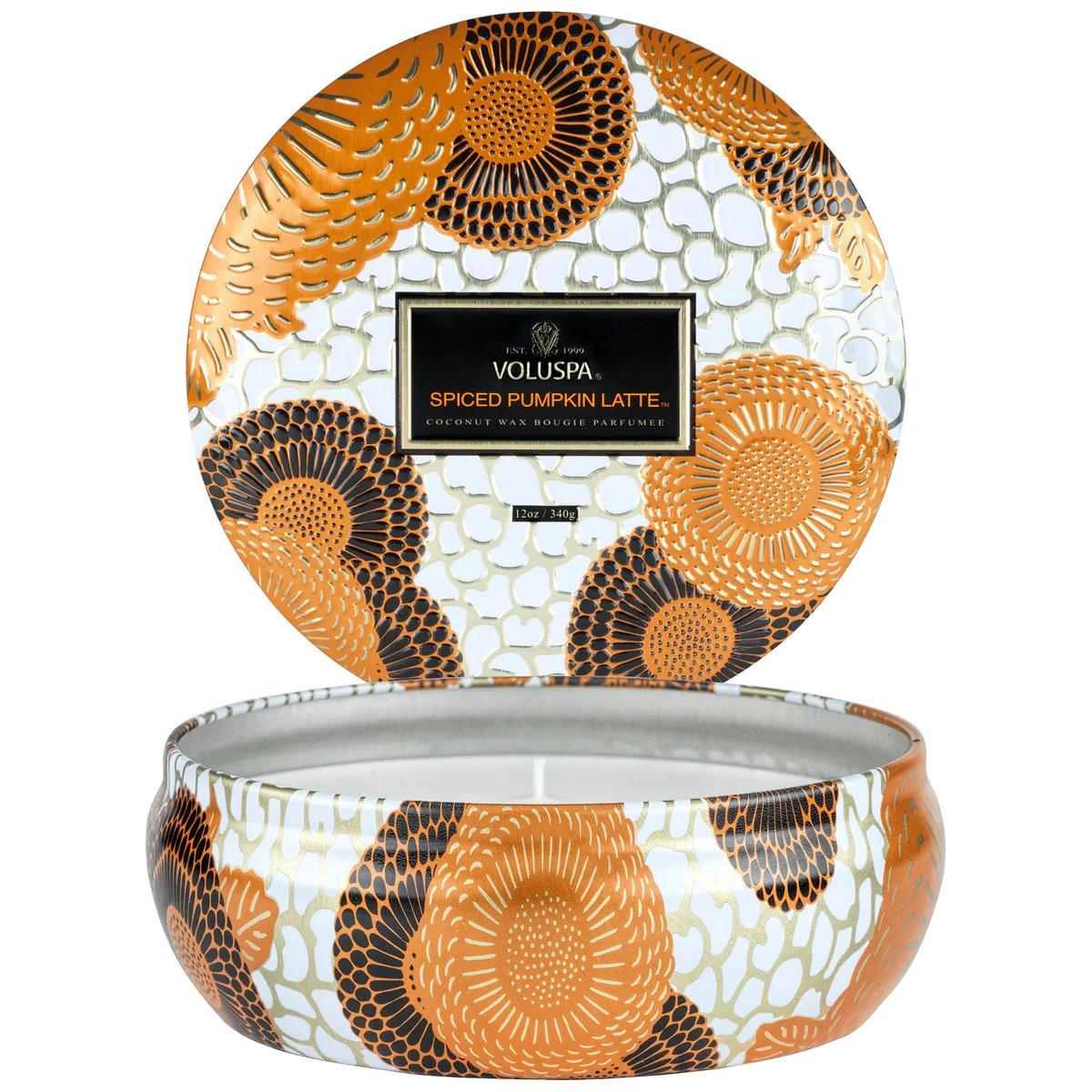 Description & Details
Voluspa Spiced Pumpkin Latte 3 Wick Tin Candle: Fresh pumpkin is brewed with the warmest of spices, featuring cinnamon, ginger, cardamon, and clove. Frothy coconut milk permeates the blend with its luxurious creaminess, and a kiss of fluffy vanilla marshmallow tops it all off with delicate sweetness. It's the scent of the season, drink it in.

Voluspa's unique coconut wax blend is hand-poured into a 12 oz. metal vessel adorned in Japonica pattern and topped with a matching lid that keeps the candle dust-free when not in use. Three wicks allow you to enjoy fragrance ample fragrance throw for 40 hours. Voluspa candles are hand-poured in the United States and feature proprietary, clean-burning coconut wax blend and 100% natural wicks.
Below are our recommended products for you.