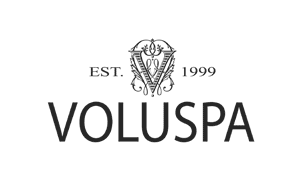 Voluspa - Spiced Pumpkin Latte 2 Wick Hearth Candle
Supply Chain Delays
Due to Covid-19, many manufacturers are experiencing supply chain delays. As a result, this product is temporary out of stock with no ETA.

We are sorry for any inconvenience this has caused.
Description & Details
Voluspa Spiced Pumpkin Latte 2 Wick Hearth Candle: fresh pumpkin is brewed with the warmest of spices, featuring cinnamon, ginger, cardamon, and clove. Frothy coconut milk permeates the blend with its luxurious creaminess, and a kiss of fluffy vanilla marshmallow tops it all off with delicate sweetness. It's the scent of the season, drink it in.

The electroplated glass mimics the magical glow of a fireplace and embodies the warmth of the "Hearth." You'll love to use the container long after the candle is gone for keepsakes or decor.