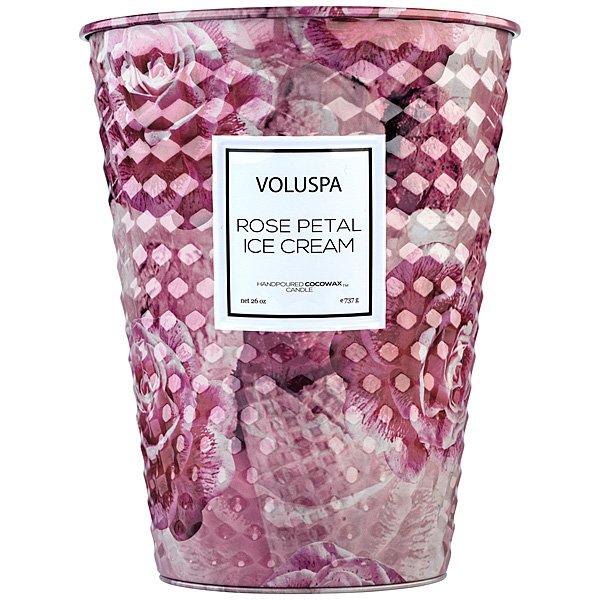 Description & Details
Voluspa Rose Petal Ice Cream 2 Wick Tin Table Candle is a sweet combination of vanilla bean ice cream, tart raspberry ribbon, marshmallow vanilla crème, and sugared rose petals. Because size does matter! A feast for the senses, the oversized metal cone shaped design of Voluspa's "Ice Cream Cone" 2 Wick Tin Table Candle delivers on every level.
Filled with 26oz of fragrance inspired COCOWAX, the colorfully decorated 3D Pandora cube textured container makes an impact both visually and fragrantly. The lid keeps the candle dust free between uses and may also be used to extinguish the candle when desired.
Below are our recommended products for you.