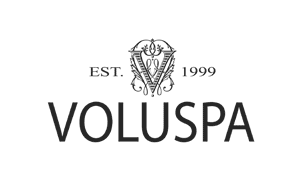 Description & Details
Voluspa Mokara Candle is like wandering through an island garden and exploring its meandering paths. Exotic blossoms of orchid, tuberose, freesia and white lily are edged with cooling moss, sheltered under the shade of citrus trees; all gathered in a sultry, tropical bouquet of scent - creating a breath of fresh island air. Try a Mokara Candle today!
Voluspa Large Glass Jar Candles are Voluspa's signature candle for the Japonica collection, poured in a custom embossed glass with coordinating lid for use in extinguishing candle and keeping candle dust-free when not in use. Voluspa Candles are made with creamy coconut wax which enhances fragrance throw, burns ultra clean, with fragrance and candle light that delights the senses and adds luxe to everyday living. Voluspa Japonica Candle Collection pays homage to beautiful works of Japanese art. Delicate traditional Japanese floral designs applied to their most creative fragrance palette yet.
More Information

| | |
| --- | --- |
| Brand | Voluspa |
| Burn Time | 100 hours |
| Scent Family | Clean |
| Primary Scents | Moss, Orchid, White Lily |
| Wax Family | Coconut Blend |
| Net Weight | 18 oz. |
| Dimensions | 5.25" tall x 3.75" wide |
Customer Reviews
Voluspa favorite

It's described as a light, clean scent but there is something very sensual about it too. The first few burns are so-so for me. Once I get to "blend", I remember why this is one of my favorites. Love this candle!