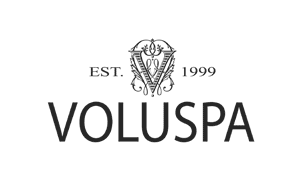 Voluspa - Santiago Huckleberry Candle
Description & Details
Voluspa Santiago Huckleberry Candle is the combination of ripe huckleberry mixed with vanilla pods and crushed sweet sugar cane for a sweet, delicious scent.
Voluspa Large Glass Jar Candles are Voluspa's signature candle for the Japonica collection, poured in a custom embossed glass with coordinating lid for use in extinguishing candle and keeping candle dust-free when not in use. Voluspa Candles are made with creamy coconut wax which enhances fragrance throw, burns ultra clean, with fragrance and candle light that delights the senses and adds luxe to everyday living. Voluspa Japonica Candle Collection pays homage to beautiful works of Japanese art. Delicate traditional Japanese floral designs applied to their most creative fragrance palette yet.
Customer Reviews
Huckleberry lovers

Tart smell of huckleberries sweetened with sugar. Love the throw of this candle and the purple jar is beautiful when lit. Definitely recommend.