Voluspa Holiday Candles
Shop Candle Delirium for the best selection of Voluspa Holiday Candles & get that Christmas scent all year! FREE Shipping & Gift Wrapping!
Holiday Gift Guide
Hand-picked by our staff for that special candle lover in your life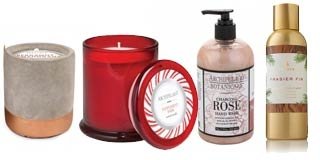 Gifts Under $25
All Holiday Scents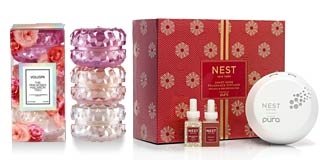 Gift Sets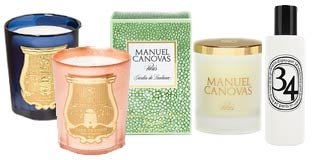 Made in France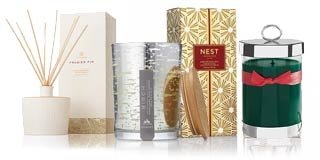 Holiday Tree
Bath & Body
More about Voluspa Holiday Candles
Voluspa Holiday Candles is a golden gilded collection of Voluspa's Gilt Pomander & Hinoki, a mix of golden spice pomander glinting Holiday luxe. Notes of holly berries, cardamon, Japanese Hinoki warm heart and hearth. Family and friends gather and celebrate! Love the fragrance of scented holiday candles? Don't miss our other holiday candle collections like the Nest Holiday Candle or our entire Holiday Candle Selection.