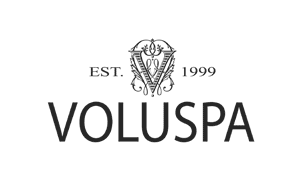 Voluspa - Baltic Amber Room Spray & Body Mist
Description & Details
Voluspa Baltic Amber Room Spray & Body Mist is warming up the ambiance with a sensual soirée of honeyed Amber Resin, velvety Woods and the rich incense of smoldering Vanilla Orchid. Bask in the swoon-worthy golden glow that radiates lingering warmth. Fall under Baltic Amber's spell and prepare to be enchanted.
The Voluspa Japonica Room Spray & Body Mist Collection pays homage to beautiful works of Japanese art. Delicate traditional Japanese floral designs applied to their most creative fragrance palette yet. May be used as a room spray or body spray, with fragrance that delights the senses and adds luxe to everyday living. Give your room a spray with the Baltic Amber Room Spray and Body Mist. 
Customer Reviews
5 Stars

I get compliments all the time, I wear this and it is so lite and lovely. I just love it. If you don't like an overwhelming amount that you get a headache, this is for you. You can spray and spray some more it will never make your head hurt it's absolutely the best!