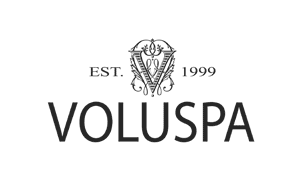 Voluspa - Baltic Amber Candle
Description & Details
Voluspa Baltic Amber Candle combines amber resin, sandalwood, cedar and vanilla orchid for an intoxicating and rich scent, alive with hints of the Far East.
Voluspa Large Glass Jar Candles are Voluspa's signature candle for the Japonica collection, poured in a custom embossed glass with coordinating lid for use in extinguishing candle and keeping candle dust-free when not in use. Voluspa Candles are made with creamy coconut wax which enhances fragrance throw, burns ultra clean, with fragrance and candle light that delights the senses and adds luxe to everyday living. Voluspa Japonica Candle Collection pays homage to beautiful works of Japanese art. Delicate traditional Japanese floral designs applied to their most creative fragrance palette yet.
Customer Reviews
One of my favorite scents!

When it comes to Voluspa, this is my favorite candle. First of all, the jar is very pretty by itself, and that alone makes it the perfect gift. The scent is a nice balance of feminine and masculine tones. It is also very clean burning. I'm normally sensitive, but Voluspa candles don't seem to trigger my allergies. I'm definitely going to be buying more.