Product Chichén Itza Candle you are trying to view is not available anymore.
Other products from the website category.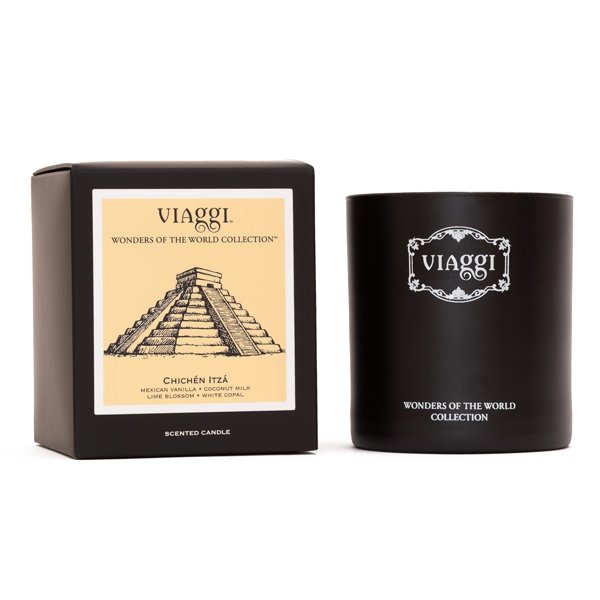 Description & Details
Viaggi Chichén Itza Candle is exalted, sophisticated, and impressive. Notes of Mexican vanilla, coconut milk, lime blossom, and white copal.
Viaggi's Wonders of the World Collection of luxury candles were developed over three years of international travel and research. Each candle's fragrance is a marriage of elements and ingredients you will truly find at the center of their locales, and have been meticulously designed to capture the aromas of the world's most inspiring destinations. Viaggi's soy wax blend burns incredibly clean and lasts for 80 hours or more. Each candle is made with the highest fragrance load possible to enhance the rooms of your home and carry you away.
Here's a list of related searches:
Below are our recommended products for you.