Product Valencia Diffuser you are trying to view is not available anymore.
Other products from the Tocca Candles category.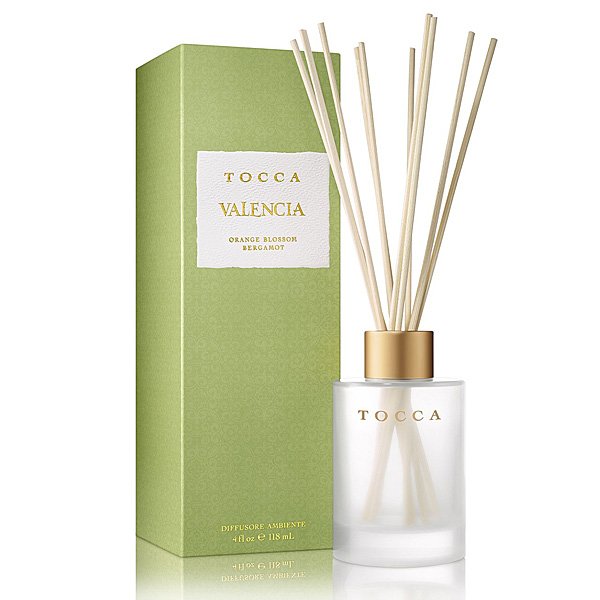 Description & Details
Tocca Valencia Diffuser: Once upon a time, the Valencian orange was traded for gold and silk. Today, it is a luxurious scent that first cocoons sumptuous orange blossom and bergamot with exquisite notes of jasmine, neroli and rose, all surrounded with a brocade of cedar wood, golden musk and velvety vetiver.
There are a few very rare, very wondrous places in the world that have in time become legendary in their own right. Places of extraordinary natural beauty, places where intriguing discoveries occur, places where great love have come into being. Inspired by these legends, Tocca is delighted to introduce their latest Voyage Collection. Let Tocca Fragrance Reed Diffusers delicately infuse your surroundings. Housed in a simple frosted glass with a brushed gold lid, this collection will enhance the ambiance in any room. To intensify the scent, occasionally flip the reeds. Diffuses for up to 3 months. Alcohol free.
Here's a list of related searches:
Below are our recommended products for you.