Other products from the Tocca Candles category.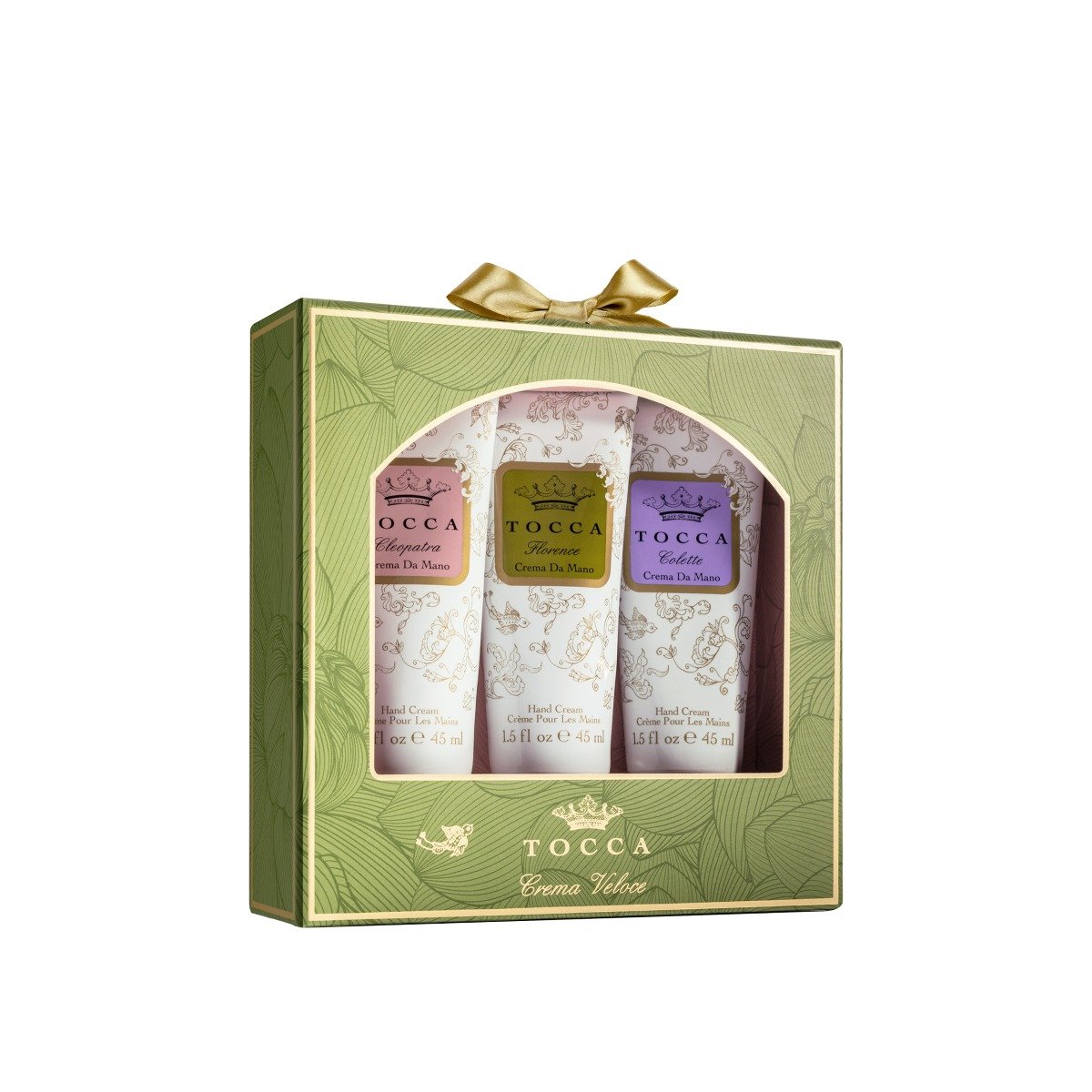 Description & Details
Tocca Wonders Collection Crema Veloce 3 Mini Hand Cream Set is enriched with natural extracts from coconut oil, shea butter and aloe, these moisturizing hand creams will leave your skin feeling soft and beautifully fragrant! This whimsical giftset captures the imagination and invites you to "Love Yourself."
KeyScent Notes: Cleopatra: Grapefruit, Jasmine, Vanilla Musk.Florence: Bergamot, Pear, Gardenia.Colette: Bergamot, Sandalwood, Pink Peppercorn
.
Below are our recommended products for you.