Product Lavender Diffuser you are trying to view is not available anymore.
Other products from the Thymes Candles category.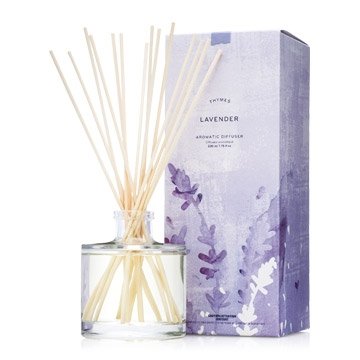 Description & Details
Thymes Lavender Diffuser offers a flameless way to fill your surroundings with the herbal, soothing fragrances of lavender, rosewood, violet and sage. Add or subtract reeds to adjust the fragrance in any size room.
Thymes exquisite Goldleaf Reed Diffusers are not only a beautiful home décor piece, they deliver a delightful bloom of heady floral fragrances, creating an environment of sheer luxury.
Here's a list of related searches:
Below are our recommended products for you.