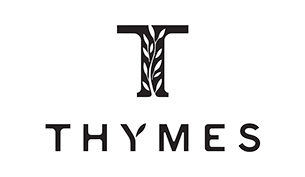 Thymes - Frasier Fir Hand Sanitizer Travel Size
Supply Chain Delays
Due to Covid-19, many manufacturers are experiencing supply chain delays. As a result, this product is temporary out of stock with no ETA.

We are sorry for any inconvenience this has caused.
Description & Details
Thymes Frasier Fir Travel Hand Sanitizer: the aromatic snap of crisp Siberian Fir needle, heartening cedarwood, and relaxing sandalwood are perfectly combined to experience this just-cut forest scent in a hard-working hand sanitizer. Formulated with essential oils, jojoba oil, aloe and skin conditioners to protect skin. Eliminates 99.9% of germs. Naturally derived, plant-based, and does not contain parabens or artificial dyes.
A tradition that feels right at home. Frasier Fir is crisp Siberian fir needles, heartening cedarwood and relaxng sandalwood.