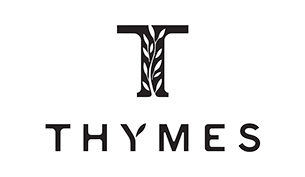 Thymes - Frasier Fir Frosted Plaid Petite Diffuser
OUT OF STOCK
This product is out of stock from the manufacturer with no current ETA available.

We are sorry for any inconvenience. Please click on the button below to be notified when this product returns.
Description & Details
Thymes Frasier Fir Petite Frosted Plaid Diffuser is an aromatic snap of crisp Siberian fir needles, heartening cedarwood and relaxing sandalwood, forming a refreshing bed of crisp, just-cut forest fragrance. Undertones of rich floral musk deepen and soften the resinous woody notes, for a scent that's mountain fresh, yet cozy and comforting. Perfect home fragrance for intimate spaces, like an entryway or office. Slender rattan reeds absorb the scented oil, releasing warm holiday ambiance. Simply flip the reeds to renew the festive fragrance. This uncommon air freshener makes an ideal gift for housewarmings or other occasions. Combining traditional and modern, this deep frosted green and mercury gold plaid-designed vessel makes for an ideal flameless scented decor piece.
A refreshing home fragrance for Christmas, seasonal holidays or whenever. Slender rattan reeds absorb the scented oil, releasing crisp, just-cut forest scent throughout your surroundings. A beautiful tradition for giving to others, and to yourself.