Product Frasier Fir Fabric Softener you are trying to view is not available anymore.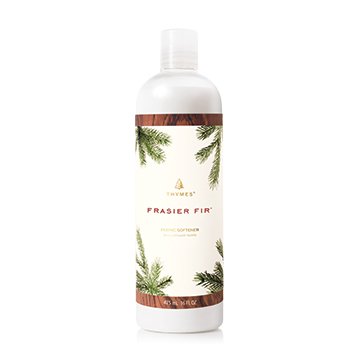 Description & Details
Thymes Frasier Fir Fabric Softener: the aromatic snap of crisp Siberian fir needles, heartening cedarwood, and relaxing sandalwood combines, perfectly capturing this just-cut forest scent, bringing the outdoors in. Our naturally-derived, cruelty-free fabric softener will leave your sheets feeling soft and static free.
Ingredients: water/Aqua/ Eau, Dialkyester Ammonium Methosulfate1, Parfum/Fragrance, Calcium Chloride, Diethyl Phthalate, Benzisothiazolinone, Methylisothiazolinone SOURCE:¹Coconut and/or Palm.
Here's a list of related searches:
Below are our recommended products for you.