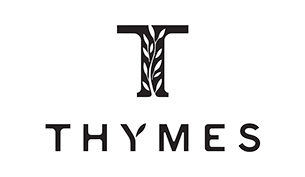 Thymes - Frasier Fir Concentrated Laundry Detergent
Supply Chain Delays
Due to Covid-19, many manufacturers are experiencing supply chain delays. As a result, this product is temporary out of stock with no ETA.

We are sorry for any inconvenience this has caused.
Description & Details
Thymes Frasier Fir Concentrated Laundry Detergent: bring a touch of the outdoors in with the crisp, just-cut forest fragrance of Frasier Fir. Formulated with 100% naturally derived surfactants, this powerful cleaning detergent contains a unique super blend of bio-enzymes that offers a natural, convenient and powerful system that helps remove tough stains. This natural, 2X concentrated liquid laundry detergent creates a fresh and fragrance-filled washing experience, is safe to use on most fabrics, and does not contain dyes, optical brighteners, phosphates and dioxanes. Compatible with high efficiency washing machines.
Ingredients: Water/Aqua/Eau Sodium Laurylglucosides Hydroxypropylsulfonate Laureth-9 Lauramine Oxide Decyl Glucoside Parfum/Fragrance Propandiol Protease Alpha-amylase Pectate Lyase Mannanase Lipase Tetrasodim Glutamate Diacetate Citric Acid Diethyl Phthalate Methylchloroisothiazolinone Methylisothiazolinone. SOURCE: ¹Mixed Plant, ²Coconut and/or Palm, ³Plant Based Enzyme