Other products from the Bath & Body category.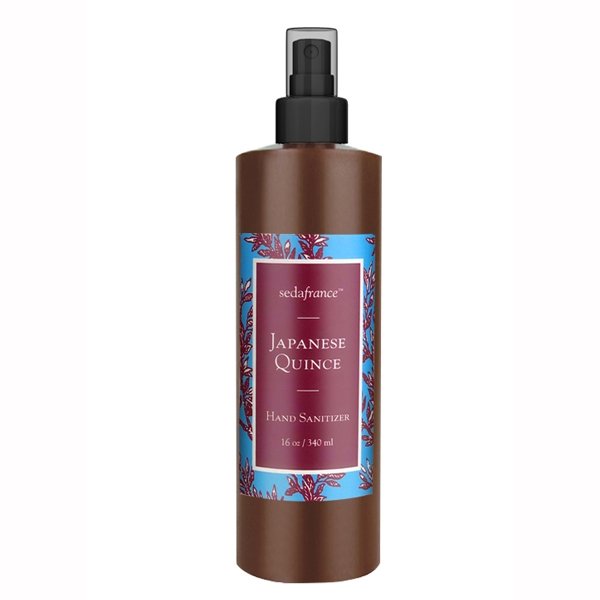 Description & Details
Seda France Japanese Quince Hand Sanitizer Spray 16oz is appealingly provocative. Japanese Quince, is a piquant fragrance with aspects of rhubarb, passion fruit and white fleshed peach over a heart of white jasmine petals. By popular demand, Seda France has now blended several of its most popular Classic Toile fragrances into a Hand Sanitizer. This wonderful, lightly-perfumed product comes in a 8oz or 16oz plastic dispenser. - 66% Alcohol / VOL.
Seda France Candles are inspired by classic French design element that is over 200 years old. Bring home the candles that Oprah says 'is so charming, they don't even need gift wrapping.
Below are our recommended products for you.