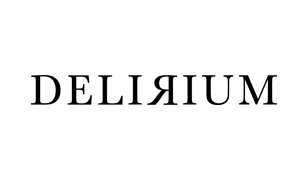 Delirium - Rose Noir & Woods Travel Tin Candle
Supply Chain Delays
Due to Covid-19, many manufacturers are experiencing supply chain delays. As a result, this product is temporary out of stock with no ETA.

We are sorry for any inconvenience this has caused.
Description & Details
Delirium Rose Noir & Woods Travel Tin Candle is an arresting gilded bouquet of rich rose damascene, delicately mixed with agarwood & sandalwood. Damask rose dominates, but the underlying woods theme creates a dark rose of dreams.
Delirium Travel Tin Candles are hand-poured in Los Angeles, into oversized 6oz metal tins, perfect for travel and gifting! Delirium scents are meant to elicit a calculable (conscious and/or subconscious) response when experienced; possibly a state of uncontrolled excitement or emotion. Intoxicating, familiar, mysterious, arresting, unconventional, magnetic, hypnotic. Delirium.