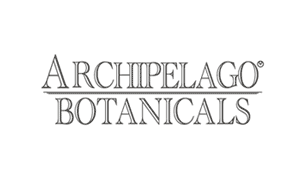 Archipelago - Morning Mint Body Wash
Description & Details
Archipelago Morning Mint Body Wash is blended with subtle hints of mandarin and fresh basil combined with earthy tones of wild mint and tea leaves.
Jump start each morning with a gentle boost from Mother Nature! Archipelago Morning Mint Collection is naturally invigorating essential oils, such as fresh basil and mandarin, awaken the senses with amazing notes of citrus and mint. There is no better way to start the day! Made from a blend of wild mint, fresh basil, and other natural ingredients, Morning Mint Body Wash gently cleanses the skin while naturally stimulating essential oils that awaken your senses. Apply body wash in shower and rinse thoroughly. Suitable for both dry and sensitive skin types.
Customer Reviews
MY MUST HAVE PRODUCT

This is my MUST HAVE product t for myself and my family. It is ONE product that everyone loves!! No reason for a million products in the shower! It does NOT leave any residue on your skin and most importantly, the shower! My shower is CLEAN with absolutely NO soap scum! I have tried all the fragrances. They are all wonderful, but MORNING MINT is my favorite of all time! I recently decided to try another scent, and after a month, I am back for Morning Mint. My fiance', my son, my daughter all love and use as well. (my son's best friend sneaks into the shower to fill his own bottle to take home) :-) Until I bought him his own this Christmas. Our skin is soft and healthy. I can't say enough! We LOVE!